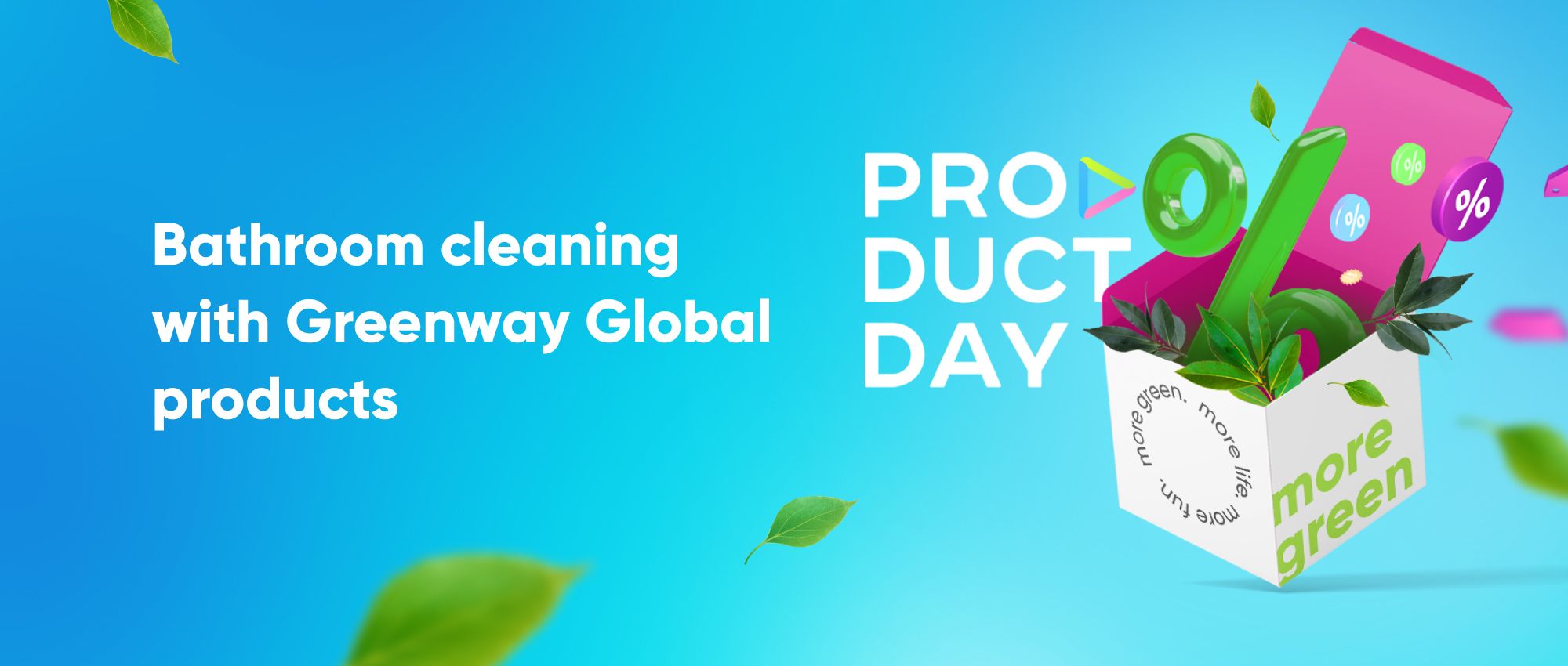 Bathroom is one of those areas where cleaning is more difficult than in other rooms. Bacteria multiply in heat and humidity. Water can leave limescale deposits on mirrors and streaks on chrome-plated surfaces can ruin the cleanest sink. So how do you keep things spotlessly clean? We'll find out on Product Day this weekend!
Find out about useful cleaning tips for the bathroom and the advantages of Greenway Global products, as well as attractive discounts.
Product Day focuses on AQUAmagic and BioTrim series products.
Product Day is hosted by mentors in Europe. Contact them for more information!
The promotion will run on 6-7 August!
Greenway Global products will make your daily bathroom cleaning routine more eco-friendly and economical.
SEE YOU AT PRODUCT DAY!